Hong Kong Teams Announced for Cathay Pacific/HSBC Hong Kong Sevens & World Rugby Women's Sevens Series Qualifier
31 March 2017
BACK TO NEWS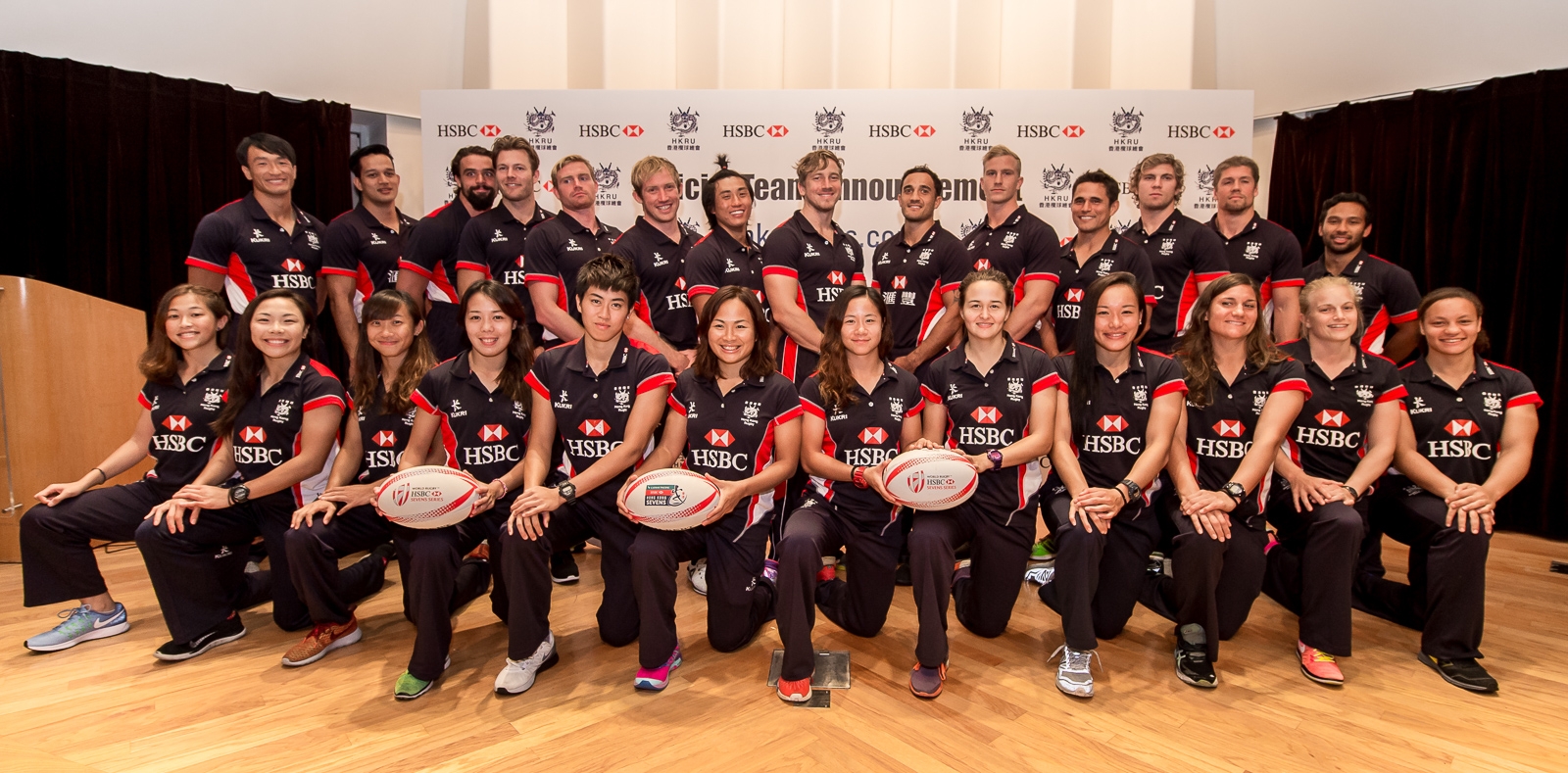 The Hong Kong Rugby Union (HKRU) today announced the men's and women's sevens squads to compete in next week's Cathay Pacific/HSBC Hong Kong Sevens (7-9 April) and World Rugby Women's Sevens Series Qualifier (6-7 April at So Kon Po).
Much is at stake next week with the two squads jockeying for full-time spots on the HSBC World Rugby Sevens Series and HSBC World Rugby Women's Sevens Series in 2018.
"On behalf of the Hong Kong Rugby Union, I congratulate the final squad members selected," said Mr Robbie McRobbie, Deputy CEO of the HKRU.
"Our men's seven are preparing for another crack at qualifying for the World Series next weekend and after battling all the way through to the final last year, I believe we have an excellent chance of success. For the first time, our women's seven share this exciting prospect with the Women's Sevens Series qualifier being hosted here as well - an apt commemoration of the 20th year celebrations of the Hong Kong Women's Rugby Sevens.
"Hong Kong have reached the semi-finals for the last two years in the women's sevens and with this year's semis being played in the Stadium during the Cathay Pacific/HSBC Hong Kong Sevens we hope that they can replicate their fine performances of recent years and make their first appearance in the Stadium a week from today.
"I wish all of the players the very best of luck, a memorable experience and much personal and team success next weekend. I know they will represent Hong Kong with grace and sportsmanship – demonstrating once again the positive values of Rugby and helping to set a worthy lesson for youth across Hong Kong," McRobbie added.
"HSBC shares the pride and excitement of the Hong Kong community as the Hong Kong team strives for glory at the Cathay Pacific/HSBC Hong Kong Sevens 2017. As the sponsor of the Hong Kong Rugby Team as well as the HSBC World Rugby Sevens Series, we are proud to see the continued growth of the sport in the local community as well as on the global stage. This is a wonderful moment for the Hong Kong team and we wish all the players the best of luck in the coming tournament," said Giles Morgan, Global Head of Sponsorship and Events, HSBC.
Women's Seven hunting for first Hong Kong Stadium appearance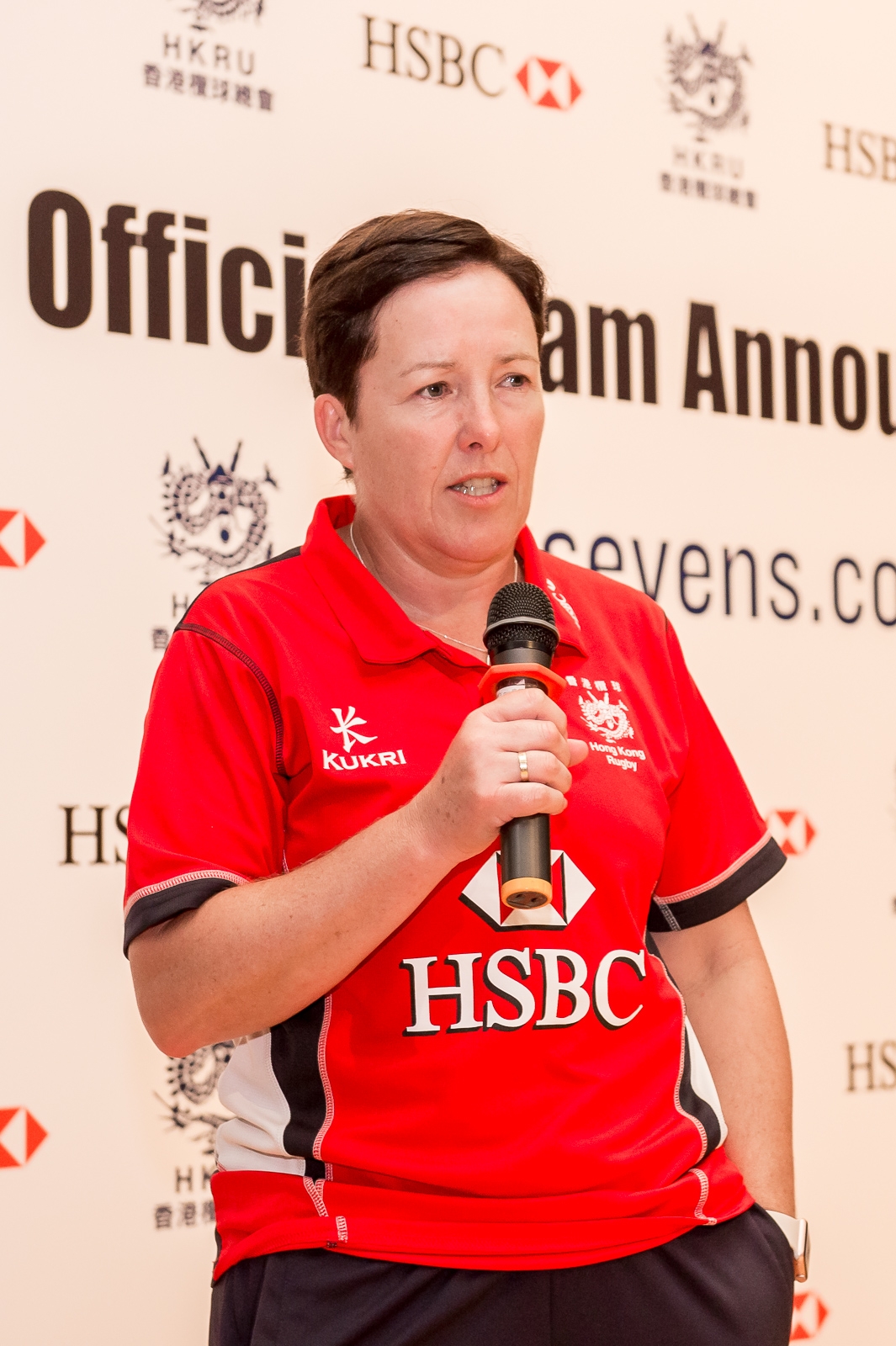 For the first time this year, both the semi-finals and the final of the women's tournament will be played in front of an estimated 40,000-strong Friday crowd at the Hong Kong Stadium – a dream for any local player to have ever laced up a boot, and what would be a first for the women's team.
Hong Kong have reached the semi-final of the last two Hong Kong Women's Sevens, last time out just missing the final, after losing 5-0 to France in their semi.
"It's one of the girls' big dreams to play at the Stadium during the Hong Kong Sevens," said Hong Kong coach Anna Richards; "It's a massive carrot for them. Obviously it'll be tough to do, but if we can be consistent over the two days, I think it's achievable."
The last time Hong Kong's women were seen out on the Stadium pitch, they brought the house down with their performances during the qualifying event for the Rio Olympics in November 2015. In finishing third over that weekend, Hong Kong twice accounted for arch-rivals China.
Although Rio 2016 proved a step too far this year sees a chance to win promotion to the HSBC World Rugby Women's Sevens Series in 2017/18.
Richards and her squad have been clocking in the overtime as their preparations have progressed, first heading down south in February to train with the New Zealand Development squad, before fine-tuning with a training camp in Japan and an incoming tour from the Shandong Province, effectively the China Sevens team, earlier this month.
They proved hard runouts, against serious opposition, and Richards believes that augurs well for the week ahead.
"We were able to replicate tournament conditions against some good, quality opposition, which is incredibly important before a tournament like the Qualifier. We're fortunate to be full-time out at the Hong Kong Sports Institute as well so it's all been coming together nicely."
Ahead of Hong Kong waits Argentina, Kenya and Belgium in Pool B. Adding spice to the Pool games will be the fact the Argentines knocked Hong Kong out of Olympic qualifying, while the draw ensured the locals avoid regional rivals Japan and China in the early stages at least.
"We've had two losses to Argentina the last two times we've played. Not big, but close, and obviously we'd like to turn that around," says Richards, adding that, "Kenya have been to the Olympics and played a few times on the Series while Belgium have come out of a very tough European competition, so it's a tough call all around.
"But we've been busy and are training very hard. If we can keep building on what we achieved in New Zealand, we can enter the tournament with a lot of confidence."
Christy Cheng Ka-chi will captain the side after missing last year's tournament through injury, with Natasha Olson-Thorne as vice-captain. Both players are marking their seventh selection for the showcase women's sevens tournament. Richards has also been able to call upon some of her most experienced players including Candy Cheng Tsz-ting, who marks her tenth appearance in 2017; Colleen Tjosvold on her fourth selection and Aggie Poon Pak-yan who gets her fifth selection.
Men's Seven face tough Pool challenge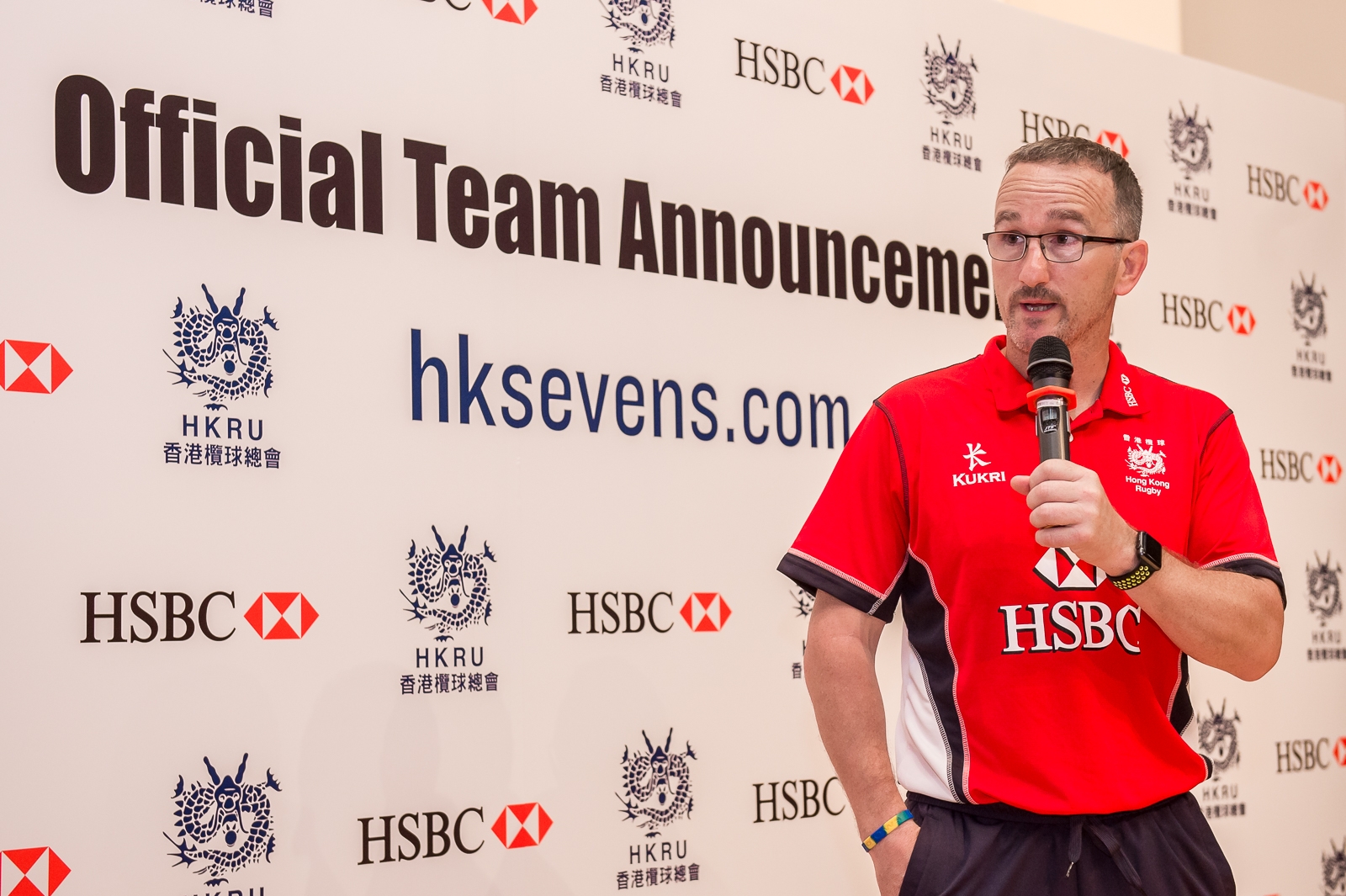 Hong Kong will take a sixth run at promotion to the HSBC World Rugby Sevens Series in the World Rugby Sevens Series Qualifier at the Cathay Pacific/HSBC Hong Kong Sevens
Hong Kong - who were recognized for their sterling performance in 2016 by winning their seventh Samsung Sports Stars Team Award in the eight years last week – reached the Qualifier final last year, falling to Japan 24-14.
The defending Asian Sevens champions will face off against Chile, Sri Lanka and Namibia in Pool F.
Hong Kong will enter the Sevens under a new coach in former Wales Sevens supremo Paul John. Despite being new on the ground, John, who played in Hong Kong during the 1997 Rugby World Cup Sevens for Wales, is well aware of the challenge that lies in wait inside the Stadium.
"These countries [in the Qualifier] are getting stronger and stronger. Chile have had a very good two weeks on the Series and will be playing their third tournament on the trot here, so it is a real challenge. But it is a good challenge for us. It's always exciting to have the opportunity to play against quality opposition," said John.
Outside of the Pool the competition gets even stiffer with Papua New Guinea another side with experience on this year's Series, while Germany (who upended Hong Kong on day one last year) are returning even stronger. Spain, who top Pool G, qualified for the Olympics last June and finished ranked higher than Germany in Europe in this year's qualifying stakes
Coach Paul John has announced an initial squad of 14, which will be whittled down over the coming week to a final 12, along with a nominated injury reserve.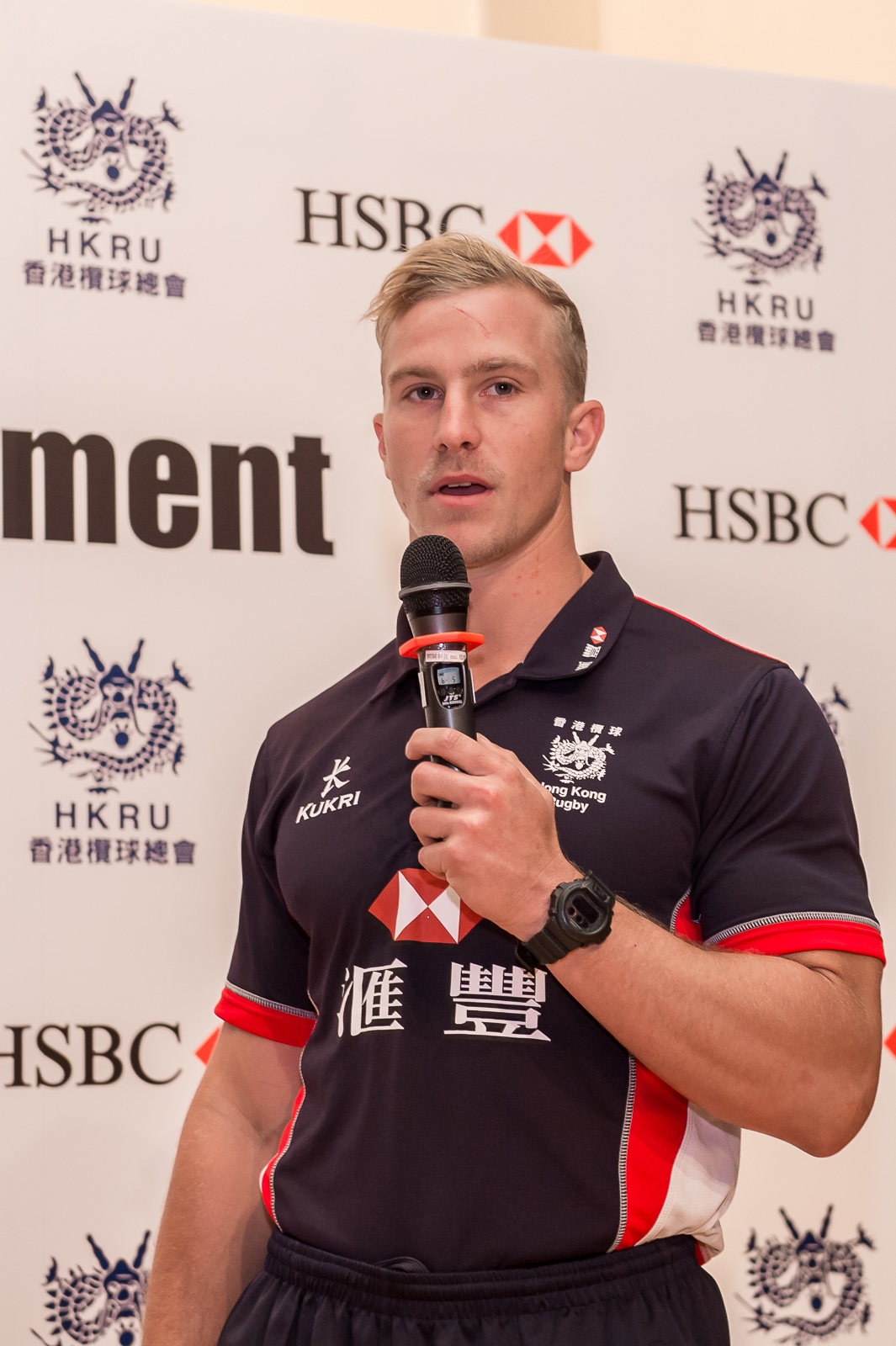 After being sidelined by injury last year, Max Woodward will lead the squad into the Stadium for a second year, and is surrounded by an experienced cadre, including a trio of ex-captains in Rowan Varty, marking his HKRU record 12th Sevens appearance, Jamie Hood on his sixth Hong Kong Sevens selection and Mark Wright on his 7th sevens.
On the opposite end of the spectrum is fireplug scrumhalf Jason Jeyam who made his debut in last Autumn's Asian sevens series to good effect and could be in line for a first Hong Kong Sevens appearance in 2017.
Two of the players seconded from the fifteen-a-side Elite Rugby Programme to the sevens squad last year have again been selected in forward Toby Fenn and winger Ryan Meacheam.
Salom Yiu Kam-shing will mark an hopefully auspicious eighth Hong Kong Sevens appearance, while Hong Kong will also welcome the return of Yiu's partner on the wing, Tom McQueen, if he can pass fully fit from a lengthy lay-off after an ACL injury in the Asia Rugby Championship (fifteens) last Spring.