Team Hong Kong, China announced for Cathay/HSBC Hong Kong Sevens
29 March 2023
BACK TO NEWS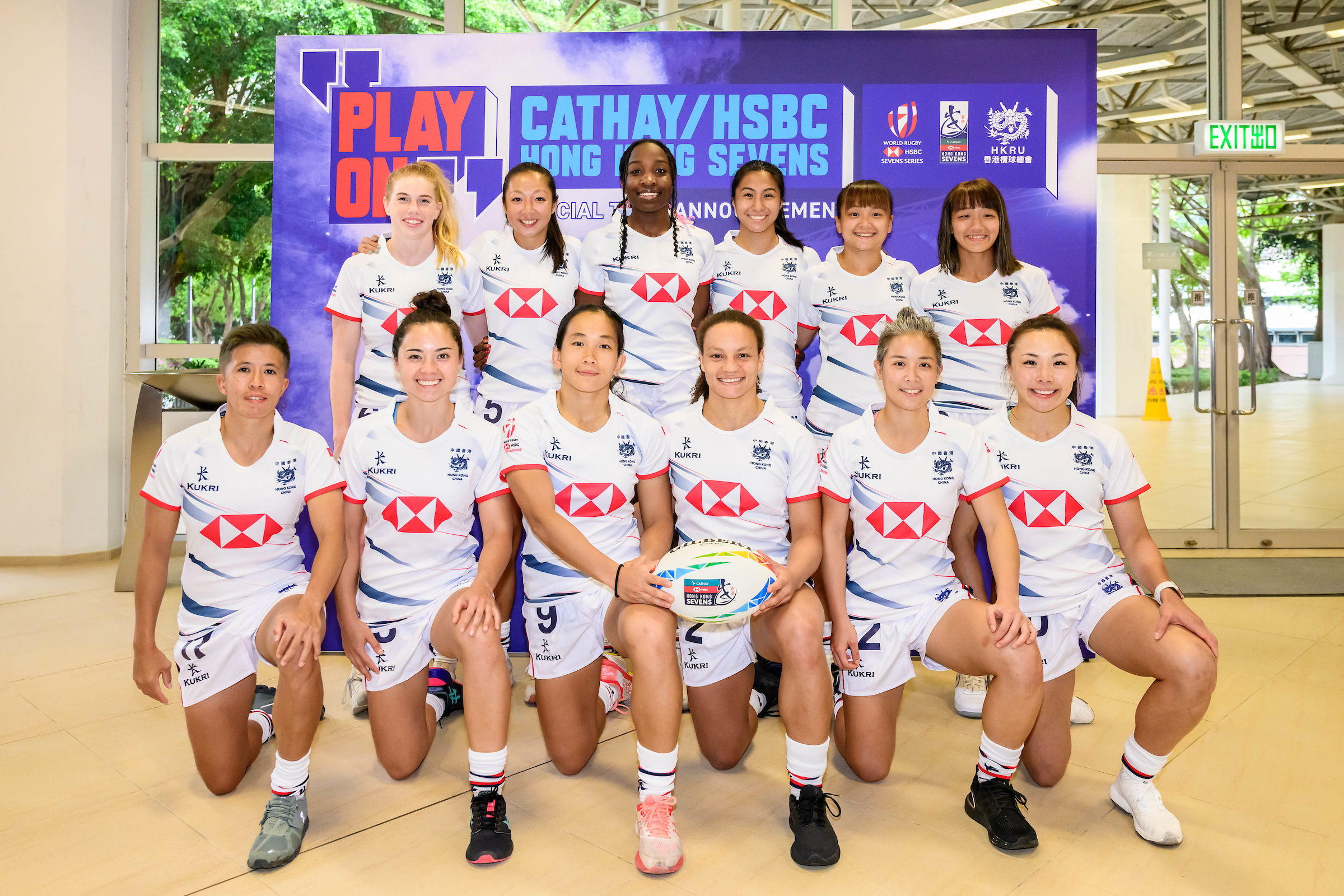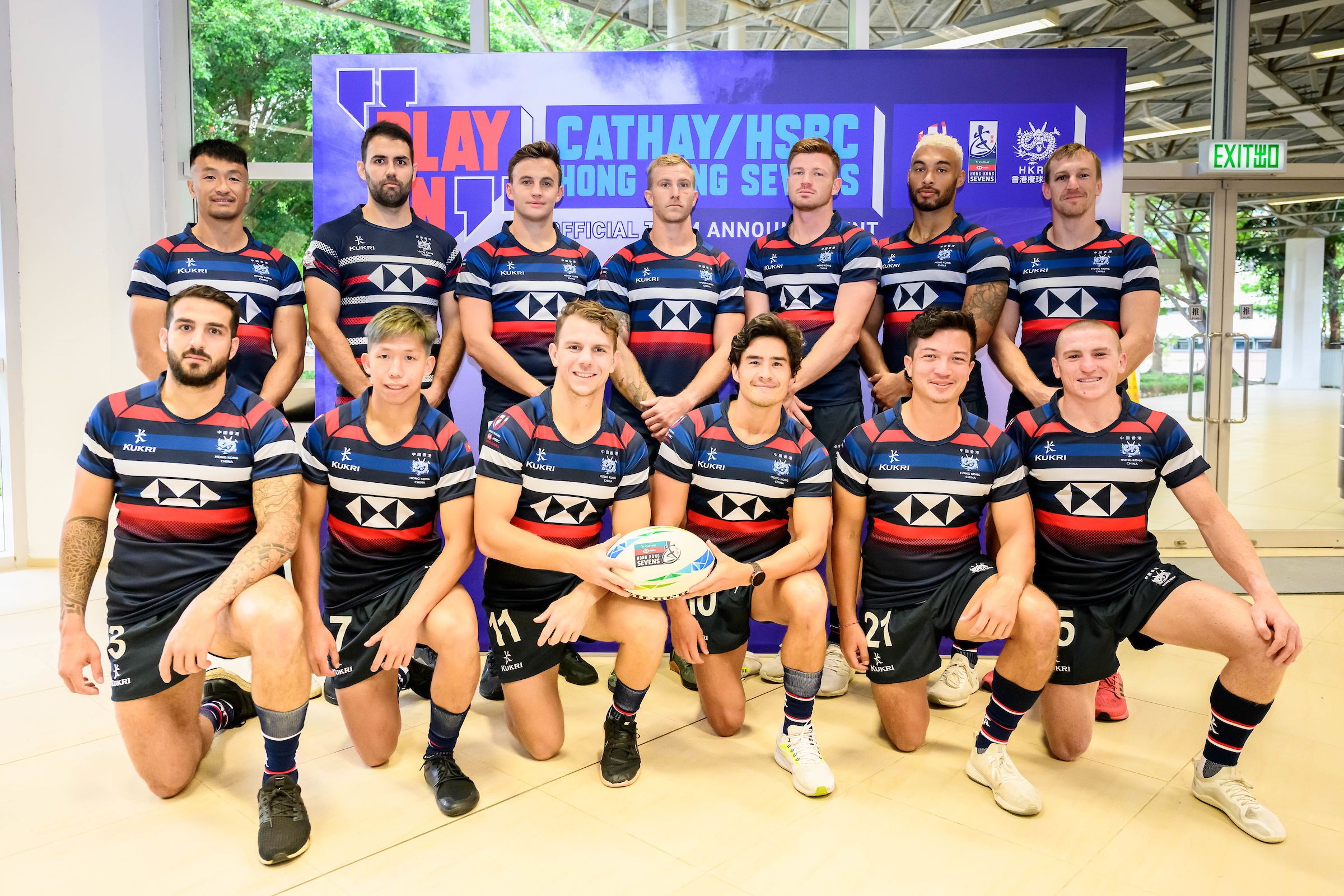 Men & Women share stage for first time in an HSBC World Rugby Sevens Series event; Salom Yiu Kam-shing set to mark 70th sevens appearance for Hong Kong, China

The Hong Kong Rugby Union announced the men's and women's sevens squads set to compete in the Cathay/HSBC Hong Kong Sevens 2023 from 31 March to 2 April at the Hong Kong Stadium.

Experienced co-captains Natasha Olson-Thorne and Melody Li Nim-yan will take the women's team into its first ever HSBC World Rugby Sevens Series tournament this weekend when the Sevens hosts a full Series tournament for the first time in its history.

The team has a largely veteran cast with Nam Ka-man, Stephanie Chan Chor-ki, Jessica Ho Wai-on, Chloe Chan, Maggie Au Yeung Sin-yi and Agnes Tse Wing-kiu joining the co-captains. Rising stars Lam Tsz-yan, Micayla Baltazar, Julia Mba Oyana and Allianz Premiership player Rosie Wright are all included as the women look to use their debut World Series appearance inside the stadium this weekend, and then at the Singapore Sevens, as a stepping stone for the World Rugby HSBC Sevens Series qualifiers in South Africa at end April.
Hong Kong, China are in Pool A with Series leaders New Zealand, Canada and Team Great Britain. Their first match against New Zealand is on Friday at 14.16.
Hong Kong Sports Institute Head Sevens coach Paul John spoke about the opportunities and challenges that lie in store, saying: "This is the biggest test the girls have ever had. We have a difficult group but we have to embrace that, learn from it, and take the experience of a lifetime out of this weekend. The biggest challenge is to respect, not fear, our opponents," said John.
"Hong Kong is a great way to start our progression to the Asian Games. Every player wants to play in that stadium, but it is just the start of an exciting time for the squad. From Friday until the end of April there are three huge tournaments for us to play in, which is brilliant.
"We have to approach it that way as well. The top teams in the world are here this week, and we need to learn from that. It is what we play for; it is why we are professional athletes - to test ourselves against the best - and hopefully the girls will do themselves proud. If they play to the best of their ability they can enjoy it," said John.
The men's side is also laden with experience with nine players returning from November's Sevens including captain Max Woodward - marking his sixth tournament (five times as captain) in 2023.
Hong Kong Rugby's most capped player, the evergreen Salom Yiu Kam-sing, will celebrate a 12th appearance at the Sevens. This weekend also marks Yiu's 70th sevens appearance for Hong Kong, China.
Alex McQueen marks his ninth showing, while senior players Russell Webb and Seb Brien make their fourth appearances at the Hong Kong Stadium.
Top finisher Max Denmark makes his third Hong Kong Sevens appearance this weekend. Alessandro Nardoni, Pierce Mackinlay-West and Mak Kwai-chung will also mark their second tournaments.
Two X-factor players have also recovered from injury battles to make debuts in 2023 in Liam Herbert and Hugo Stiles, both of whom were side-lined by injuries for last November's tournament.
Stiles whose 2022 debut was derailed by a late injury has returned to fitness and will mark his debut Hong Kong Sevens despite being in the squad for several years and having represented Hong Kong, China at two Rugby World Cup Sevens and an Asian Games final already.
Similarly, Herbert has been a fixture in the squad having played in numerous international competitions and now experiencing a first taste of the Hong Kong environment. James Christie and Callum McCullough are also making their first appearance at the Cathay/HSBC Hong Kong Sevens in 2023.
"The squad is rugby ready," said men's coach Jevon Groves.
"It has been a tough selection, and there are some very good players missing out, but over this next month there is more of a view to the HSBC World Rugby Sevens Challenger Series. We want to give guys opportunity so we can have the most competitive squad we can for the Challengers and to push for a place on the circuit.
"Hong Kong and the Singapore Sevens the week after will show where we are at now. Last November, we showed we could compete in parts, and in parts we were below the standard required, so we are looking for that consistency. The Challenger is not an easy thing to win, it will be tough but we have to give guys the opportunity to push for spots.
"There will be some real competition over the next weeks, but it is very tough for the guys to be told they are not playing in Hong Kong. But for those guys that have been raised on the Hong Kong Sevens this is a fantastic opportunity for them," Groves said.
Two players raised on the Sevens are Stiles and Christie. The 26-year old Stiles noted today that the two had played against each other at U9s level (Christie for Football Club and Stiles for Valley) in the Sevens youth rugby showcase 15 years previous, and now both are coming full circle in 2023.
"Since then, I have not really set foot on the pitch in the stadium, so it is going to be an awesome weekend," said Stiles, who picked up a neck and shoulder injury shortly before last November's Sevens.
"Missing out last year, but getting in this time is a dream come true to be honest as a Hong Kong kid," said Stiles.
Hong Kong are pooled with France, Team Great Britain and Uruguay in Pool B. The men will close out the tournament's opening day against France, who finished second place in the most recent tournament in Vancouver. That game is at 20.33 on Friday, 31 March.
Hong Kong, China Men's Sevens Squad for Cathay Pacific/HSBC Hong Kong Sevens (31 Mar – 2 Apr):
Max WOODWARD (Capt.); Seb BRIEN; James CHRISTIE*; Max DENMARK; Liam HERBERT*; Alex McQUEEN; Pierce MACKINLAY-WEST; Callum McCULLOUGH*; MAK Kwai-chung; Alessandro NARDONI; Hugo STILES*; Russell WEBB, Salom YIU Kam-shing.
*Cathay /HSBC Hong Kong Sevens debut
Hong Kong, China Women's Sevens Squad for Cathay/HSBC Hong Kong Sevens (31 Mar – 2 Apr)
Natasha OLSON-THORNE (co-capt.); Melody LI Nim-yan (co-capt.); Maggie AU YEUNG Sin-yi; Micayla BALTAZAR; Chloe CHAN; Stephanie CHAN; Jessica HO Wai-On; LAM Tsz-yan; Julia MBA-OYANA; NAM Ka-Man; Agnes TSE Wing-kiu; Rosie WRIGHT.