Green Sevens continues to tackle waste
The Hong Kong Rugby Union (HKRU) is continuing its mission to reduce the environmental impact of the Cathay Pacific/HSBC Hong Kong Sevens through its Green Sevens campaign, now in its sixth year.
While the action on pitch can be bone crunching, fans can painlessly support the Green Sevens with our new reusable pint scheme in place across the tournament.
Reusable cups will be available from booths and roaming sellers throughout Hong Kong Stadium, and fans will be asked for a HKD $10 deposit to obtain their first cup.
When buying a beverage from any of the concessions they will need to present their cup, and it will be exchanged for a clean one; the dirty cups will then be washed off-site and go back into the system. If buying jugs then spectators can simply keep their original cup throughout the day.
You can pay your deposit, and receive your refund, either in cash or more conveniently using your Octopus card – make sure you top up before you turn up!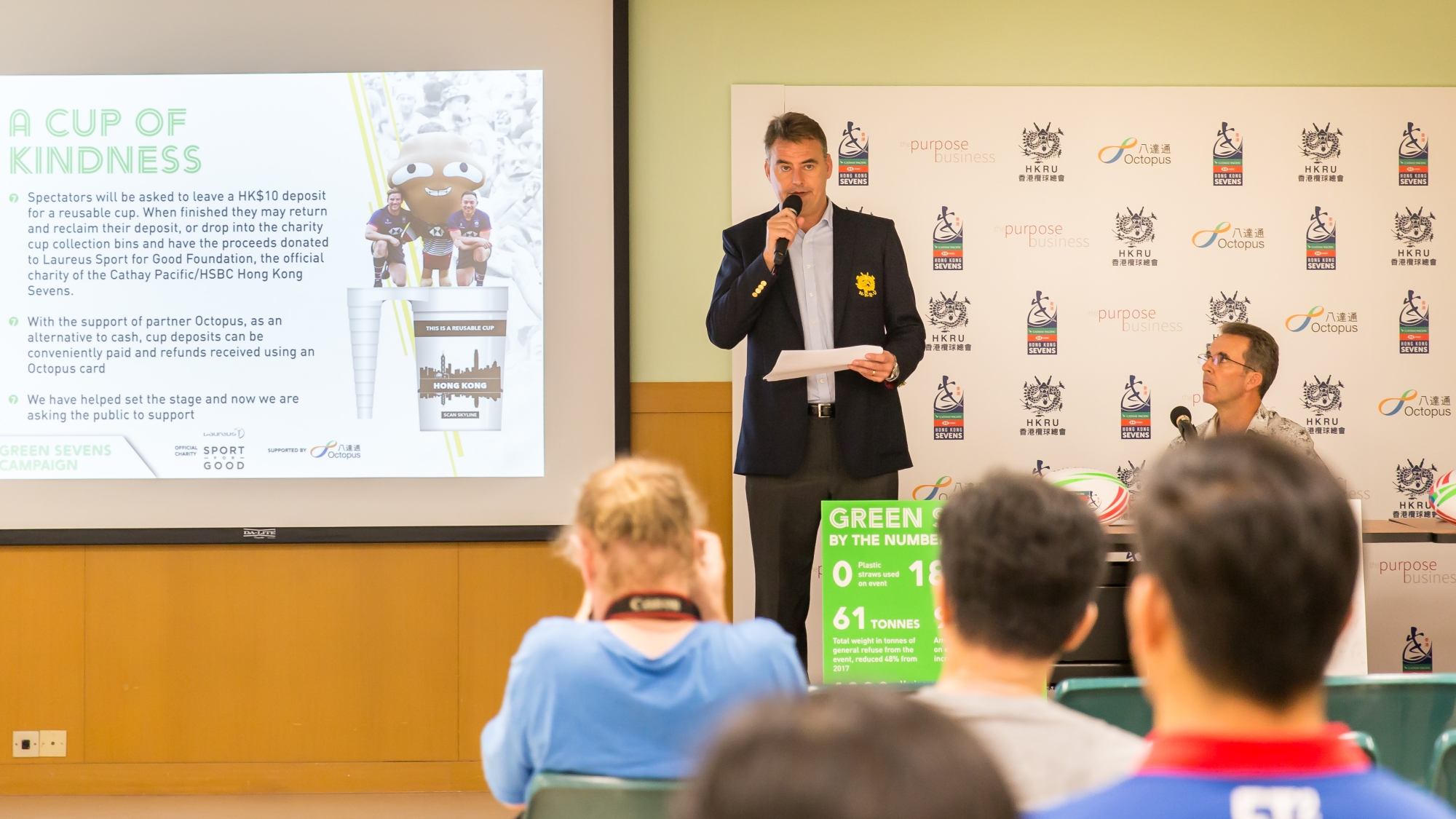 More than 250,000 reusable pint cups are in place to handle the demand – kicking a much greater number of single-use plastic cups into touch for good.
And that's just across the Sevens – the HKRU will make the reusable cups available for use at other events year-round.

At the end of the day, fans can leave their reusable pint in the 'cup for charity' bin and the $10 dollar refund will go to Laureus, the Official Charity of the Hong Kong Sevens.