To take the 2019 Green Sevens campaign one step further, HKRU wanted a solution to replace single-use plastic cups over the entire three-day tournament
06 May 2020
BACK TO NEWS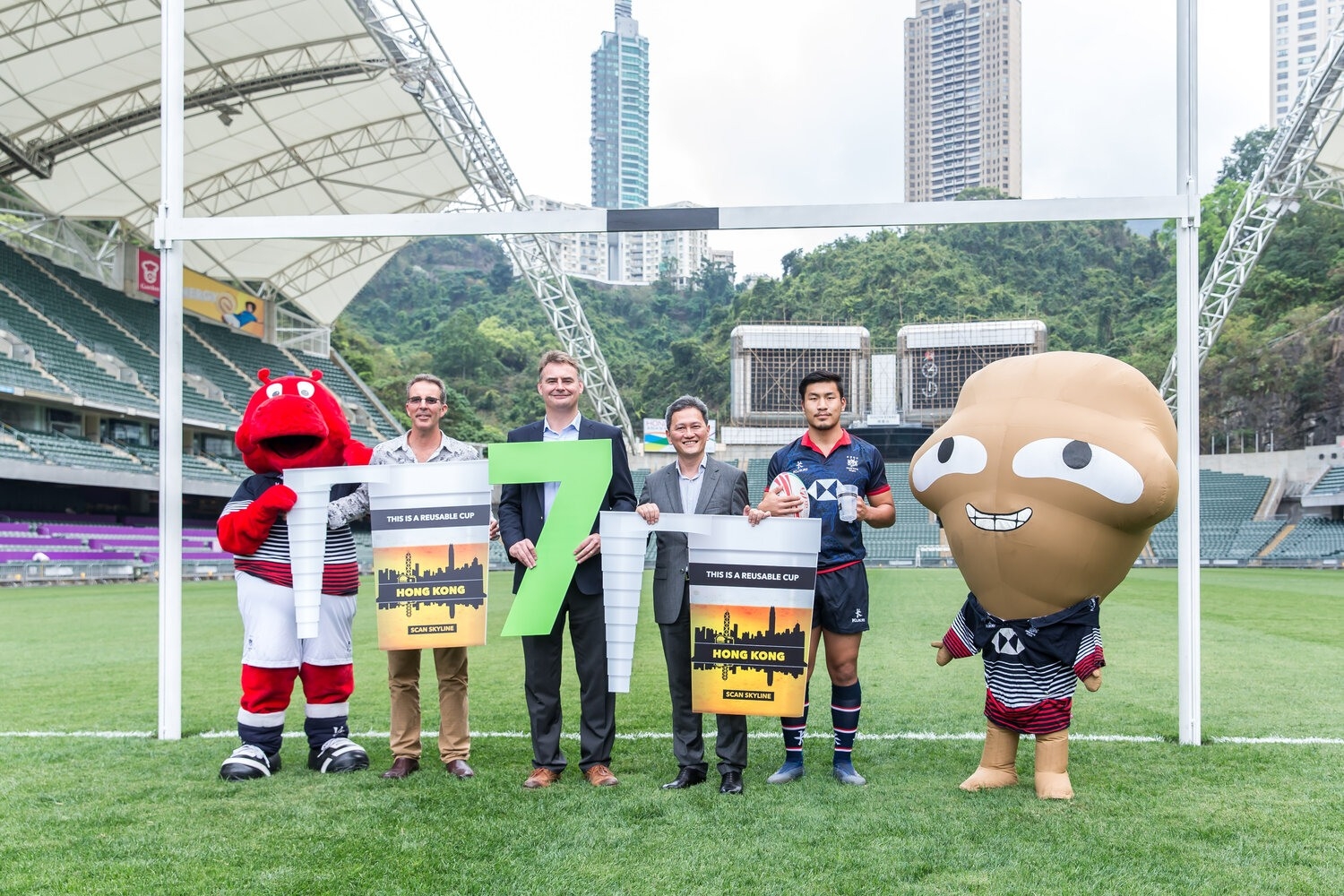 Challenge
2019 marked the 6th consecutive year Hong Kong Rugby Union (HKRU) has run the Green Sevens campaign during their annual Cathay Pacific/HSBC Hong Kong Sevens (Rugby Sevens) tournament. There has long been a focus on recycling at Rugby Sevens, though this year HKRU aimed to go one step further with the introduction of reusable cups to replace the single-use plastic cups.
However in Hong Kong, no sporting event with 40,000 spectators per day had implemented a deposit paid reusable pint cup system. Key stakeholders that needed to support the idea included The HKSAR Government through the Environment Bureau (ENB), Environmental Protection Department (EPD) and the Leisure and Cultural Services Department (LCSD); co–title sponsors Cathay Pacific and HSBC; and official suppliers Carlsberg Hong Kong, Swire Coca-Cola Hong Kong and Holiday Inn Golden Mile Hong Kong; as well as other food and beverage concession servers
Solution

In addition to maintaining the event's usual recycling initiatives (e.g. plastic, paper and food), the HKRU made a significant investment in the purchase of 250,000 reusable cups, made from fully recycled plastic with a lifespan of five years. They were collected, washed, sanitised and reused over the entire three-day event.
In 2019, TPB advised on the Green Sevens campaign, supporting HKRU with monitoring and reporting on the campaign's environmental performance. TPB's primary role was to coordinate with the many stakeholders involved and assist in engaging volunteers and NGOs through tailored trainings and workshops.
Impact

Over the course of the event, 130,000 reusable cups were in circulation. There were a total of 180,000 washes across the three days, and thereby avoided significant volumes of single-use plastic cups going to landfill.
The Green Sevens didn't end there – the reusable cups have gone beyond the Rugby Sevens. They have been used at the Global Rapid Rugby games in Hong Kong and are available for hire via the social purpose organisation, BottLess, for use at other events so that they, too, can reduce their reliance on single-use plastic cups. In addition to tackling single-use plastic cups, the HKRU also banned plastic straws and partnered with Food Angel to redistribute half a tonne of uneaten food after the event.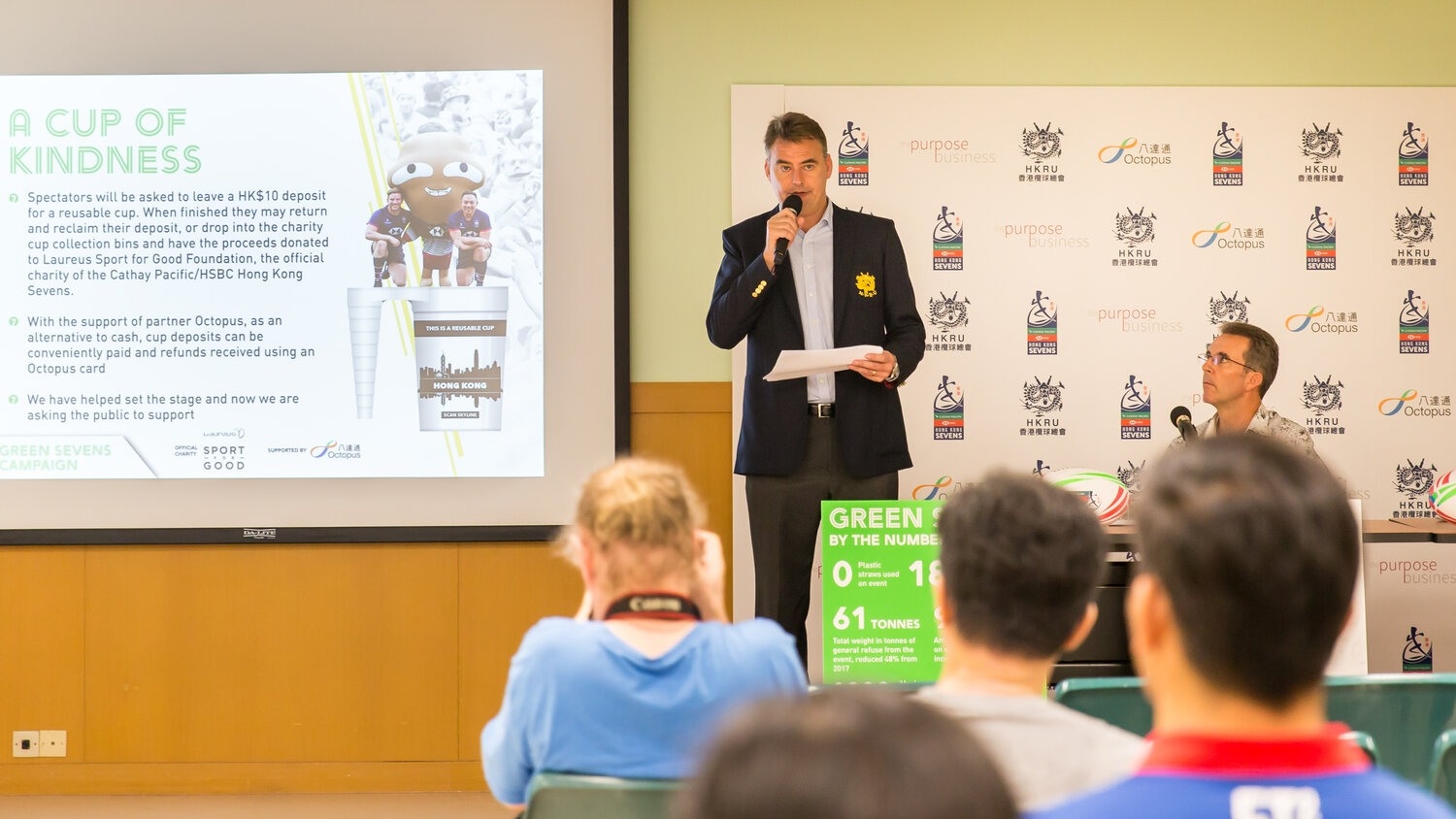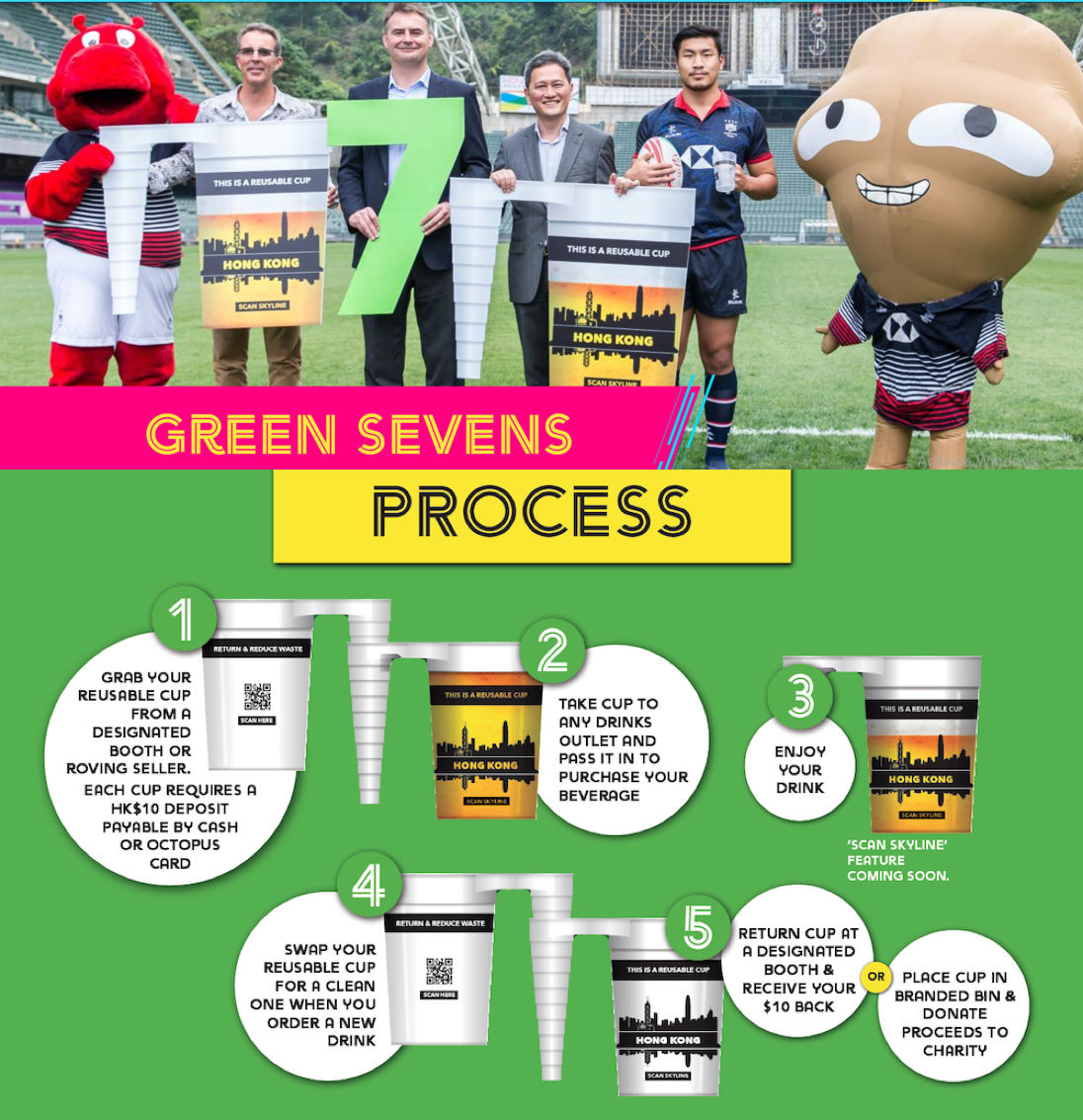 "TPB played a central role in the success of Green Sevens. Their knowledge of the local recycling landscape and expertise from waste strategy to engaging stakeholders to resource management was really helpful in preparing a waste management plan, recruiting volunteers, reaching out to stakeholders.

Importantly their drafting of our post-event report allowed us to see both the successes of the campaign and, critically, what can be improved on in future."
— Robbie McRobbie, Chief Executive Officer