2018 Cathay Pacific/HSBC Hong Kong Sevens Ticketing Details Announced
19 July 2017 by HKRU
BACK TO NEWS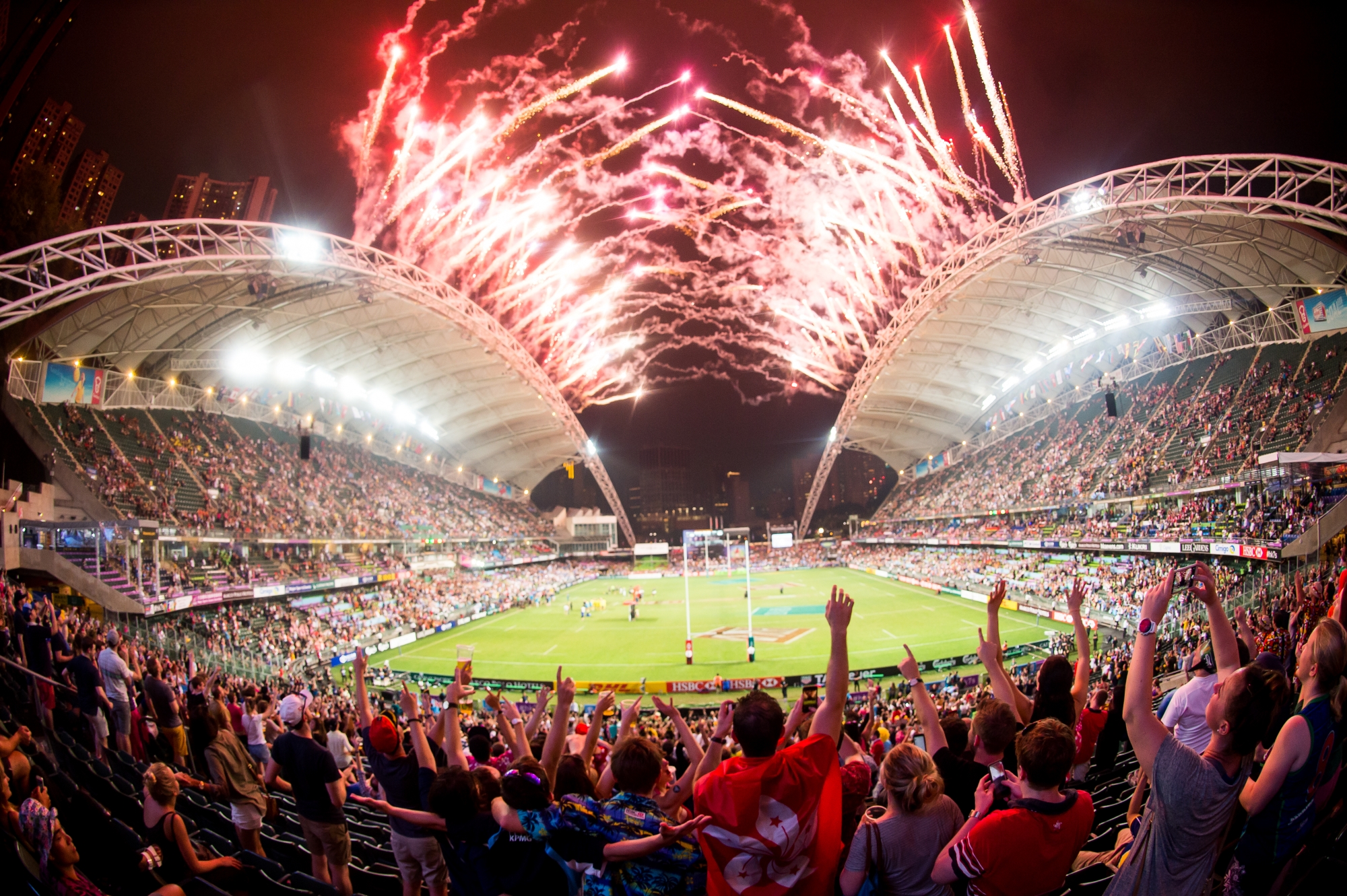 The Hong Kong Rugby Union has announced the first increase in ticketing prices for the world-renowned Cathay Pacific/HSBC Hong Kong Sevens since 2014.
Starting in 2018, prices will be increased by approximately 8% or $50 dollars each day, with a full three-day event package retailing for $1950, up from $1,800 in 2017. (Friday $350, Saturday $800, Sunday $800)
With more than 36 hours of world-class sports and entertainment, including over 70 matches across the three event days and live musical performances from international recording artists, the Cathay Pacific/HSBC Hong Kong Sevens still represents excellent value as one of Asia's premier international events.
The rising costs in hosting the largest tournament on the HSBC World Rugby Sevens Series are driving the increase in ticket prices according to Mr Robbie McRobbie, Chief Executive Officer of the Hong Kong Rugby Union.
"The costs associated with hosting not only the HSBC World Rugby Sevens Series but also both the men's and women's Series Qualifiers qualifiers continue to rise," said McRobbie.
"As a non-profit making organization, all of the funds raised from the Sevens are recycled directly into local rugby and particularly into the creation of new playing facilities. We have an obligation to generate as much revenue as possible from the tournament to support the growth of the game in Hong Kong," Mr McRobbie said.
Over the past decade alone, the Hong Kong Rugby Union has invested over 100 million dollars into developing local sporting grounds, including its year-round tenancy of facilities at Kings Park and Tin Shui Wai.
In the past 12 months, HK$16 million has been invested into refurbishment of the fixtures at Tin Shui Wai and the completion of a new changing block, while the Kings Park clubhouse is being renovated over the summer.
The HKRU is also expending significant funds to share the excitement of the Sevens with the wider community, with its free admission fan zones in Chater Garden and Lee Gardens, attracting more people in 2017 than the cumulative audience of 120,000 spectators in the stadium over the tournament weekend.
The 2018 Cathay Pacific/HSBC Hong Kong Sevens will be held from 6-8 April 2018 at the Hong Kong Stadium. Tickets will go on sale for members of the Hong Kong public later this year.
For more information on the Cathay Pacific/HSBC Hong Kong Sevens please visit: www.hksevens.com.