Welcome to Fan Forecaster
The 2019 Cathay Pacific HSBC Hong Kong Sevens Fan Forecaster gives you fans the chance to battle off the field, while the players battle on the field!
Anyone with a smartphone, tablet, or computer, and a Facebook or Google account, can take part!
Login with Facebook or Google, choose the country you want to represent as a fan, and then start predicting the winner (or a draw) in any and all of the matches listed in the 2019 event match schedule.
Once the results for each match are in you'll score points in the individual fans competition by predicting match results correctly, and you'll also automatically contribute to the country fans competition for the country you chose to represent.
Who'll be top of the leaderboards by the end of the final of the Cup on Sunday night?!
Rules
INDIVIDUAL FANS COMPETITION
10

pts
10 points are scored by predicting a correct match winner.
50

pts
50 points are scored by predicting a correct drawn match.
COUNTRY FANS COMPETITION
Country fans will compete for bragging rights in two different ways:
Percentage Accuracy

Who's right, more than they're wrong!
Total points

Strength in numbers!
Note: Country scores won't show until a minimum number of fans have started playing. If you don't see your country scores updating yet,
invite your friends to start playing, and help your country win!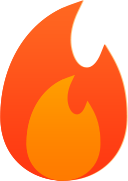 Scoring Streaks
Correctly predict 3 consecutive match results to start your streak, and receive a score multiplier.
After 3 consecutive match result predictions, each subsequent correct prediction doubles your score multiplier.
Choosing the wrong result or missing a match prediction will reset your scoring streak.
SO KEEP PICKING CORRECTLY TO MOVE UP THE RANKINGS!
Prizes
The Prize will be awarded to the top five Players who successfully predicts the results of Tournament matches listed in the Website match schedule and then subsequently gives the most creative answer in response to a question created by HK Sevens.

two tickets to
the 2020 Hong Kong tournament
Let's face it, tickets are so hard to get your hands on the value of these is basically priceless!
About Fan Forecaster
Fan Forecaster is brought to you by Digital Butter, a leading Hong Kong independent digital agency.
We look forward to seeing fans from around the globe lace up their virtual boots, and prove who's got the best rugby sevens knowledge.
"Having partnered with the Cathay Pacific HSBC Hong Kong Sevens since 2014, we're always looking for new ways to help fans enjoy the event away from the pitch, and outside of the stadium. That mission lead us to the 2019 Fan Forecaster concept. We look forward to seeing fans from around the globe lace up their virtual boots, and prove who's got the best rugby sevens knowledge."

- Nick Stirling, Managing Partner at Digital Butter